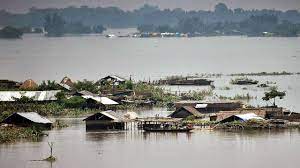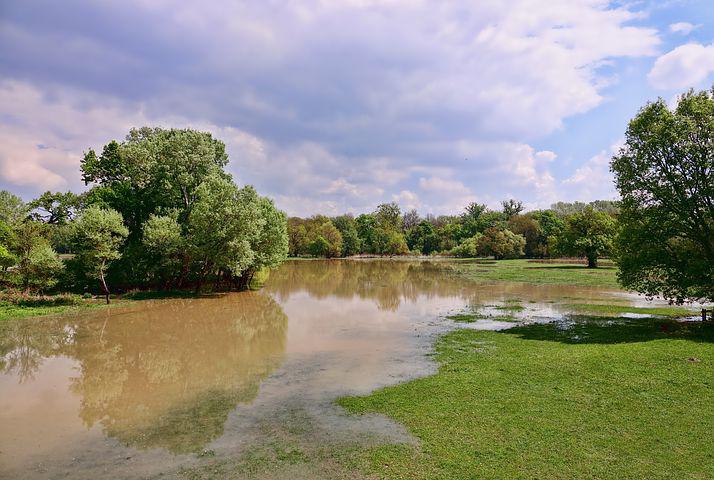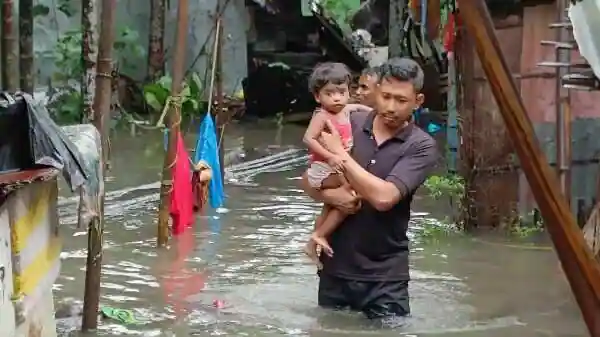 Flood Strikes again in Assam, affected over 30 lakh people
As per the official bulletin, a population of 29.70 lakh in 30 districts remain affected.
Assam is a state situated in northern-eastern India with state capital known as, Dispur. Assam is famous
for its rich heritage, wildlife, archaeological sites and tea plantations. Situated on the south of eastern
Himalayas along with Brahmaputra and Barak River Valleys, Assam covers an area of 78,438 km².
Assam is also home to a lot of rare and endangered species such as – One-horned Indian Rhinoceros,
Wild water Buffalo and pygmy hog etc. There also two World Heritage Sites located in Assam like
Kaziranga National Park and Manas Wildlife Sanctuary. Assam receives more rainfall than most of the
states in India. According to Indian Meteorological Department (IMD), Assam's annual rainfall has been
2,239.4 mm between 1961 and 2010. This High annual rainfall sometimes leads to overflooding of the
rivers, which is a major issue in Assam. In 2020, The overflooding of Brahmaputra River because of
heavy rainfall affected over 50 lakh people and over 149 casualties. Along with that lots of small
problems also arrived such as water shortage, food crisis, Compromise in Public Health and hygiene,
Houses were damaged, crops are destroyed and around 315 villages are still submerged.
The state of Assam is prone to annual flooding due to its Tropical Climate. Although Monsoon are very
important for climate and agricultural practices, but excessive rainfall causes destruction and loss of
lives and livelihoods.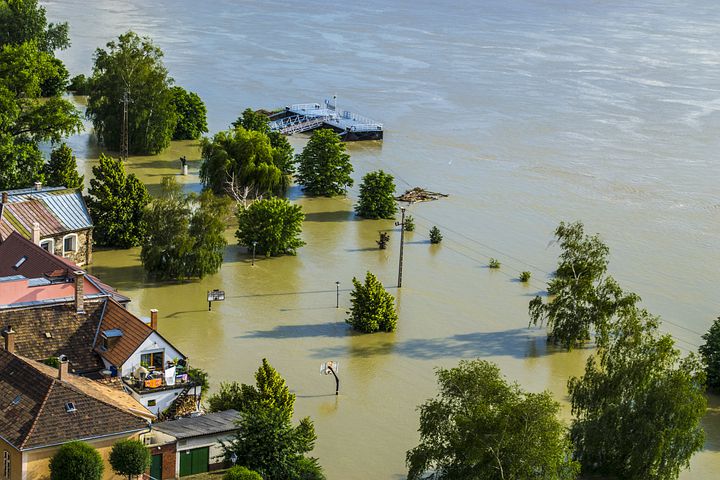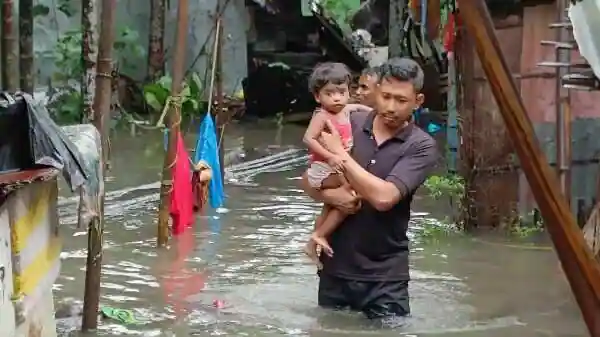 PEOPLES ARE EFFECTED 5.63 Lakh
Diseases like Malaria, Dengue and Japanese fever is all caused due to pathogens carried by mosquitoes.
And with floods, breeding sites of mosquitoes increases which risks lots of lives. In 2020, COVID-19 was
the biggest health hazard which result in spread of the virus through water affecting over 2,00,000 lakh
people.
Apart from damaged houses and crops some other things such as railway tracks, roads and bridges were
which totally damaged the transportation and also communication. Luckily without any delay relief
teams and helicopters were sent to rescue the people stuck in the floods.
After two years, The Catastrophe strikes again in Assam since the arrival of monsoon on 6 April 2022.
The state of Assam is facing severe landslides and flood, and the river are flowing above the Danger
level. The cause of the floods is the overflowing of Brahmaputra and Barak River valley in Assam.
As of now around 31 lakh people are affected by the floods with over 107 casualties as on 24 June.
According to Assam's Water Resources Department the average annual loss due to floods is estimated
to be around Rs 200 crore.
Situation Report - Assam Floods
Till now Balaji, Barpeta, Biswanath, Cachar, Chirang, Darrang, Dhemaji, Dibrugarh, Dima Hasao,
Goalpara, Golaghat, Hailakandi, Hojai, Kamrup, Kamrup Metropolitan, Karimganj, Lakhimpur, Majuli,
Morigaon, Nagaon, Nalbur, Sonitpur, Tamalpur, Tinsukia and Udalguri are affected by the floods.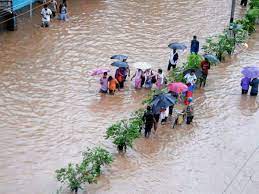 The houses are damaged and there is major crisis for food and clean drinking water, Relief aids comes
occasionally. A large number of people are affected and there is a huge demand for the support,
resources, food and water. Not only this flood destroyed the crops too which is a big loss for the people
living there as most of people livelihoods is depend upon them.
The Floods have damaged Thousands of Houses and affected hectares of crops area across the districts.
Moreover around 10 lakh domestic animals and poultry are also affected.
As per UNICEF report published on 27 June 2022, some areas are having seen improvement in the
situation while some are still affecting. As of 26 June, nearly 3 million people are affected by the floods
including 5,30,000 children, 7,90,000 women are affected. There are 121 casualties and 35 persons are
missing. 
54 people have lost their lives due to flooding and landslides across the state since the monsoon season began on April 6, 2022​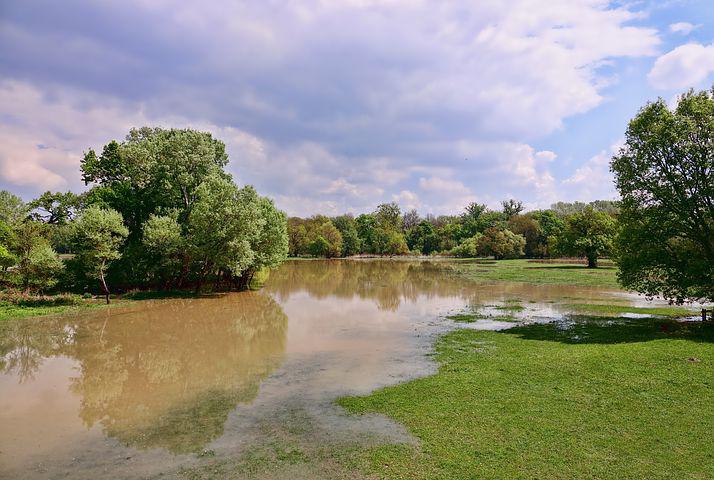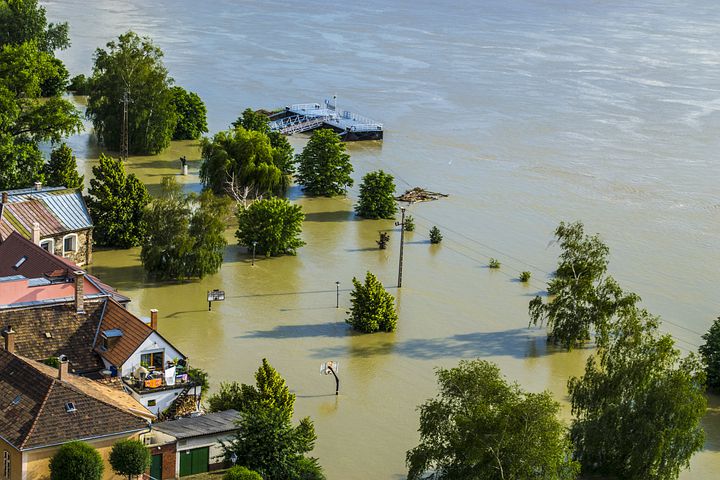 Rescue Operations and Relief Measures
The army, rescue teams, Paramilitary, National Disaster Response Force, State Disaster Response Force,
Assam Police, Civil Defense, Volunteers have been continuing the rescue and are providing food and
water for affected areas.
The Chief Minister of Assam has announced to compensate the affected, and also said the government
will provide compensation to students whose study materials got damaged by the floods.
What can we do to help people of Assam?
We as a citizen of India should step up and help them by any means. People in Assam have lost so much
such as their house, crops, food and even all the important items. Recovering from a Disaster can be
very brutal, this is why we at Notears Foundation are on a mission to help as many people we could and
save lots of lives, providing relief and support to the people who are still in affected areas. Helping
students in any way whose Studies got disturbed, Providing the Food and daily necessities to the people
in residing in Relief camps and also to the people who are stuck in floods. You can also show support for
the people of Assam by donating a meal, or by donating any amount through the button below. Your
small Gesture can bring smile to their faces and also change a lot of lives.